(NEW) Rich, Versatile, Seductive
700 Millionaire
(Limited Edition)
This scent combines the classic and sweet scent of vanilla with warm woods, musk, and sugar to create a seductive and masterful fragrance.
SHOP NOW
Limited time only
ALL-STARS (Travel) Bundle
All 4 of our high quality scents at a special discount. (Travel Size)
SHOP NOW
Bright, Fresh, Unique
Caribbean Lime
Gorgeous Calabrian Lemon, Sicilian Bergamot and Key Lime is beautifully blended with unique florals, spices, earth and herbs notes to create a spicy, sweet, fresh, fragrance with musk that later transforms into a clean, floral, refreshing scent with mint. (Unisex) Eau De Parfum
SHOP NOW
Elegant, Seductive, Alluring
Fragrance 100
Sensual Bulgarian Roses and Lavender sits on a bed of Sandalwood to start things off. Blueberries flirt around with Patchouli and Apples giving it a alluring vibe. Bergamot, peppers, Vanilla and woods are then beautifully blended to create such a seductive and admirable scent. (Unisex) Eau De Parfum
SHOP NOW
Sophisticated, Rich and Versatile
WhatEver
Greens, Florals and Musk supports peach and pear. Deep Plum reveals itself backed by warm amber and Patchouli to create a warm, irresistible and alluring feeling. Mint comes into play while rich vanilla smoothly blends everything together. (Unisex) Eau de Parfum
SHOP NOW
Caribbean Lime, Fragrance 100 and Whatever in a special bundle! for a limited time only!
Trio Bundle!
All 3 of our high quality scents at a special discount.
SHOP NOW
CARIBBEAN LIME, FRAGRANCE 100 AND WHATEVER IN A SPECIAL BUNDLE! (Travel size) LIMITED TIME ONLY!
Trio Travel Bundle!

All 3 of our high quality scents! Including our newest scent WhatEver EDP at a special discount (Travel size)
SHOP NOW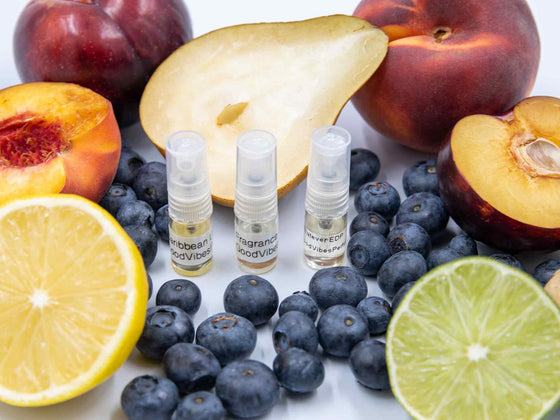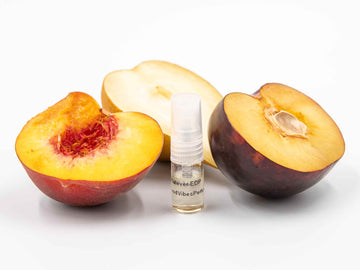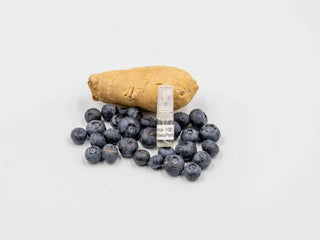 Sample Size Bundle
All of our scents to try and test out if you are new to the brand! All are Eau De Parfum and 2mL each.
SHOP NOW
Let customers speak for us
Wow.. Amazing
Omg this fragrance takes me back to a nice tropical island sipping a mojito. The citrus smell is so authentic and real that this is a must have.what I love more about this fragrance is it keeps the citrus scent throughout and stays on me all day.This is by far the best, wore it to work and got compliments from both men and women, the versatility is incredible . If you're into authentic citrus scents you need to run and get this one before it sells out .
Caribbean Lime
Blind Buy turned loyal customer
I don't normally do blind buys, but this was definitely worth it.first off the pricing was very reasonable,I wore it during thanksgiving amongst family and friends and I kept getting compliments all night. The fragrance reminds me of a warm vanilla chai, it truly smells amazing and it lasted all day, I didn't have to re apply like I do with my other fragrances, I would definitely be buying more for the Christmas holiday this is a 10/10. A blind buy turned into a forever customer.
700 Millionaire
Amazing citrus scent!
I seen some ads about this fragrance and gave it a try and I am happy I did! This is a beautiful lime scent that smells so realistic! It's classy but also modern if that makes sense. Very high quality stuff and it's strong enough to survive the cold winter air with no problem as a fresh scent. Received many compliments on this stuff. It's a really refreshing scent. Worth every penny! A must have honestly. I see why so many people like this. It is very well made and last 8+ hours for a fresh scent.
Caribbean Lime
Best scent iv ever smelled in a long time...
This is a beautiful amber vanilla scent! With slight florals and fruit at the top with musk. I was skeptical at first from hearing so many people talk good about it and thought it was lies but man this scent is amazing! Believe the hype! It's definitely unisex and smells wonderful! Smells very high quality and this stuff lasts a long time on my skin and clothes! Easily over 12 hours. Projection is great! You have a nice scent bubble around you throughout the wearing. People can easily detect it. I have received compliments as well. This is under priced and worth way more then what the price is honestly. Glad I spent the money on it. It's limited edition, I hope it doesn't run out because it's incredible!
700 Millionaire
Amazing Scent! Subtle and sophisticated.
This scent is one of the best yet! The vanilla and woody notes really come through to my nose. It's smells wealthy. Subtle, sophisticated, and attention grabbing. The goodvibes house did a great job with this one.
700 Millionaire
Just a beautiful well rounded scent
To my nose , with this particular fragrance I'm getting what appears to smell like Amber leather possibly a chocolate a caramel maybe an apple pear there's something sticky and Sweet. It's such a lovely well made fall scent . Lovely on a date night . Very distinct blending and such a allure to this scent .
700 Millionaire
Amazing composition
I'm truly amazed by the new release by the house. All the notes have a quality smell and I would recommend anyone to pick up this new release.
700 Millionaire
Best Fragrance Ever!
I literally wear this perfume every day. Not only does it smell extremely sexy but very classy which is just my speed! The lasting power on this fragrance is unbelievable & i get so much compliments. I absolutely love this fragrance and it is surely becoming one of my signature scents. Addicted . 100/10!
Whatever
Amazing!
I heard about this from Redolessence and since I love peaches, have no indie scents and this had a great price I blind bought it! I was blown away when it arrived! Not only does this smell amazing it's a beast with unbelievable sillage and performance. If you prefer less action just use 1 spray. I went back to the site and it's sold out but I bought a 3 scent sampler. I need a backup as this is a fav!! And I have 100 niche collection.
Whatever
Lawd this is good!!! 😍😍
This scent is seh-eh-exy!! Whew! I swear I smell rose and/or oud or some saffron in this thang! But nevertheless, its the plum and amberwood for me that gives so much character to the scent! The frag-community needs to be raving about this, as it smells better than most of the popular niche fragrances I own. Magnificent! Bravo for Good Vibes Perfume. It is just that and some.
Whatever
Amazing
It is truly an amazing scent 10/10 across the board, its very refreshing to find a unisex brand whose scent caters to all. The scent is not over bearing, making it a go to scent where you can wear it occasionally. What i love most about the perfume is when the scent settles its even more rich where it can last all day .
Fragrance 100
Long lasting
Ends up being a barber shop fragrance on my skin. I love it. It bothered me though that it was just thrown in box loose without any packing so it wouldn't move around.
Caribbean Lime
😍😍😍😍
I brought the trio bundle! All three scents are amazing! I've revived several compliments while at work, parties etc.
Trio Bundle!
Fabulous Scent
This is a great scent...full bottle worthy!
Caribbean Lime
Caribbean Lime